Dress shirt is an extremely common term used by almost all the men. For those who are not familiar with the term, a dress shirt is a shirt you wear under your suit jacket. Even though men use the shirt almost every day of their lives. Only a few of them are actually aware of the historical background of the dress shirt. Dress shirt does have a history. They have an origin, and they were used differently in older times. This article will tell you how this piece of cloth became such an essential part of a man's life.
Dress Shirts Over The Years
Dress shirts have been in this world from the time our great-grandparents were born. Here is the historical background of the dress shirt.
First Shirts
The very first time they were used was long-long back. These shirts were evidently seen in the Medieval artistry period. Initially, dress shirts were used as innerwear. Yes, you heard it absolutely right, these were used as innerwear in previous times. People used to wear these to protect themselves from all the sweat and soil. Men used to weariIt with waistcoat whereas women used it to protect their pretty frocks. These shirts were mainly made of items like cotton, hemp or linen. This piece of cloth was hardly visible in those times.
Outer Garment Status
For a long time, wearing nothing over a shirt was considered extremely improper. It was similar to wearing nothing but innerwear and heading outside. After the 20th century, these shirts became popular as an outer garment. People were then comfortably wearing the shirt as an outer garment. Later in the years, people started making innovations. Shirts with embellishments and embroideries came into the market. So, the clothing certainly changed the entire trend.  People were seen wearing different colors of the shirt. It became a fashionable casual outfit.
Highly Common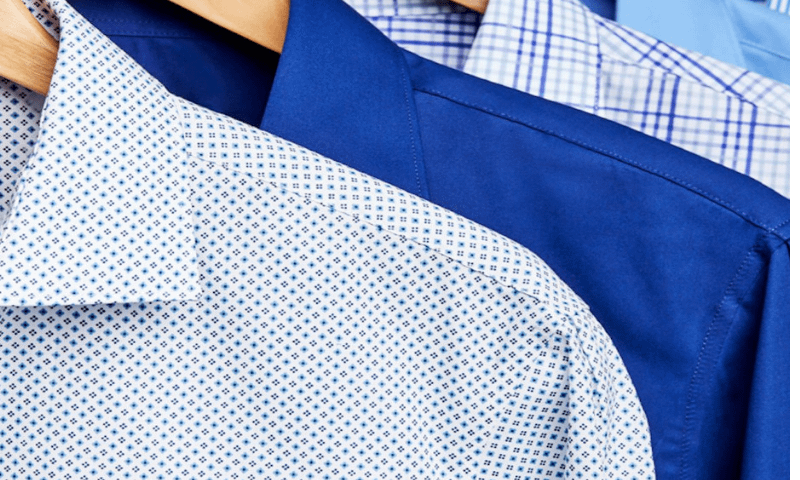 Shirts became extremely popular by the 1920's. It was hugely accepted by almost the entire population of the world. Every man was allowed to wear a shirt and move around the city. Earlier, farmers and peasants were constrained from wearing such attire. But by this time, even they were seen wearing colorful shirts. Pastel colors were very much in trend these days. People preferred a much larger collar than what we see in shirts today. People all around the place paired these shirts with blazer or coats. A few of men even wore an overcoat with a shirt dress. But, none of the combinations discomforted anyone. Since then it became an extremely important piece of cloth in a man's wardrobe.
The Big Change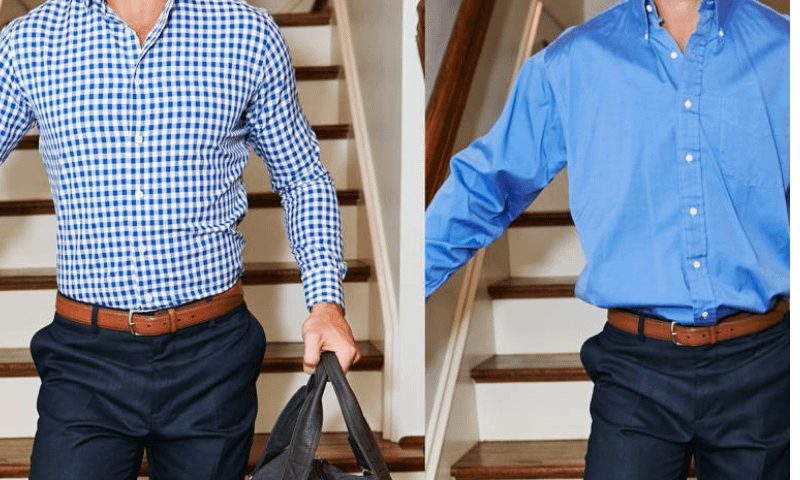 By the 1980's dress shirts became immensely popular. It was one of those clothes that a man cannot think of living without. Innovation and creative creation were happening at a very high pace. The designers started to do certain experiments. They began with stiffening the cuffs and collars while the rest of the garment was left comfortable. They began making these shirts with different materials. Since then, shirts became common and the most popular clothing for a business or formal gathering. Sky blue color was one of the most popular colors of all time. With no dubiety, we can still state that people still love sky blue color in their formal attire.
The general idea and the style of clothing haven't changed much in the past few years. The method of business formals has remained the same right from the 18th century. Although, people have made significant changes in terms of color. Added accessories like cuff links and ties have become popular as well. There were no undershirts back in the 18th century, but people soon realized its importance. You can have great undershirts from here. Also, have a look at the business wear trends that are going on nowadays.