You may walk home from the gym after performing heavy lifting and exercises. Even when you are all soaked with sweat, you may smell absolutely fine. You will not notice any weird smell from your body.
However, if you are having an important presentation or job interview, the chances are that you might sweat more than usual. Also, your sweat is likely to smell worse than usual.
It is indeed a confusing situation to understand. Your sweat smells different in every condition, and it is worse when you are stressed.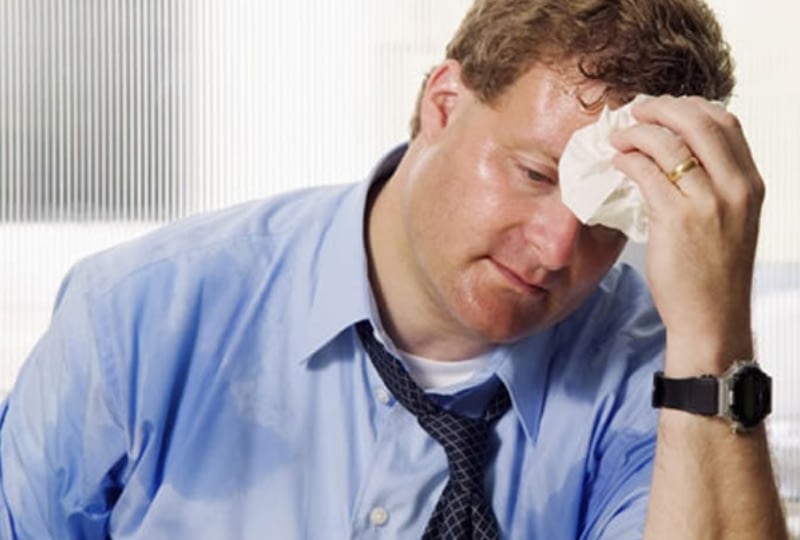 How is Stress Sweat Different from Normal Sweat?
Stress sweating and normal sweating is slightly different from each other. They are released by different glands and also have a very distinct smell.
There are a majorly two sweat glands present in the body – Eccrine glands and Apocrine glands. These two glands are responsible for releasing sweat and maintaining the normal body temperature.
The eccrine gland produces sweat during normal conditions like when you are exercising or exposed to heat. It helps to keep the body at the normal temperature. Also, when sweat evaporates from the body, it gives a feeling of coolness over different areas. Eccrine glands exist all over your body. They generally get active when you are exercising or facing extreme heat.
Apocrine Glands are generally found in your armpits, and they get active when you are nervous or stressed. Apart from that, the sweat produced by these glands has a powerful smell. As a result; you end up having an awful body odor.
Sweat produced because of nervousness and stress smells so bad for a variety of reasons. A significant portion of that sweat consists of chemicals like lipid, fats, and proteins. The concentration of these elements is so high that they end up letting out a powerful smell. Also, there might not be a lot of water released by the gland when you are sweating. Your focus shifts to it because of the strong smell it has.
However, people have different theories for every problem. Some have even come up with a historical background. They say that our ancestors might've developed this strange stress sweat smell to avert predators. We don't know how accurate it is, but it just a matter of belief.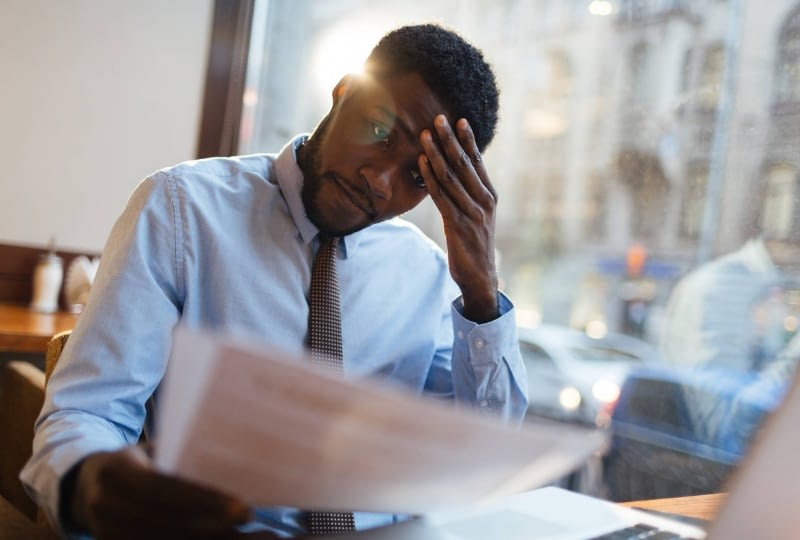 How to Treat Stress Sweat?
Treating stress sweat is not really tough. You can take the help of a doctor and take up medications for the same. Here are some of the ways of treating your stress sweating problem:
The best way to stop stress sweating is to stop stressing. If you have a habit of over stressing about one and everything. Then you must first have a little control over that. This will reduce your problem to a greater extent.
When you can't stop stressing, stop the sweat. Using a sweat repellent on important days can help you deal with sweat effectively. You can perform well without worrying about your sweat. You may even use deodorants to wave off the nasty smell of your sweat.
If you cannot find a solution to your problem, heading to the doctor is the best thing to do. He may even analyze if you have hyperhidrosis or not. So, when you are tired of using everything, a doctor will have all the solution you want.