Undershirts are one of the most useful inventions ever made. It is one of those garments that is hardly visible but still can break or make an outfit. Undershirts are of huge importance when comes to the fitting of an outfit. Nowadays, undershirts have become more of a trend than necessity. Undershirts have been a part of the world for a very long time, approximately from our grandfather's time. People used to count undershirts into their list of outfit essentials. Your undershirt look truly depends on how you style. But, men these days are confused about wearing an undershirt. Reading this article might solve all or some of your confusions.
What is an Undershirt?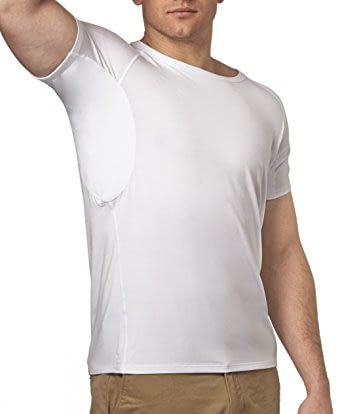 Undershirts are worn inside our clothing because they are certainly not meant to be seen. It is generally worn under sheer clothes by both men and women. These shirts help men to hide their chest hair. Sweat-proof undershirts also help people who have a problem with excessive sweating. It helps them hide the sweat patches that pop up in their outfits.
A good undershirt has the following characteristics:
It should be body sticking.
It should also be stretchable enough to hide within you sheer clothes.
A perfect undershirt should be light in weight. A heavy undershirt will give a bulgy impression on the outside.
Should you wear an undershirt?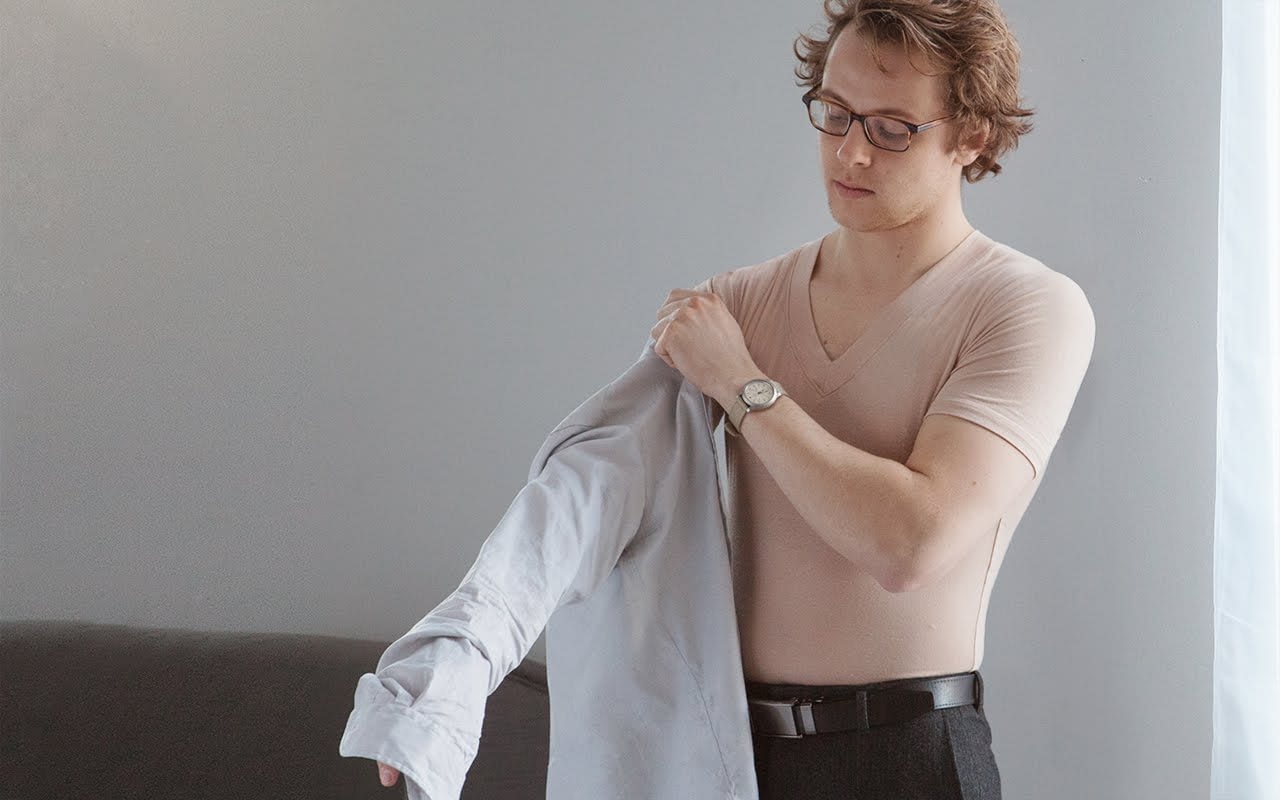 An undershirt hides your deodorant marks and sweat stains on the clothes you wear above it. An undershirt makes you much more presentable by enhancing the fitting of your clothes. It helps you in hiding your nipples and chest hair. These are an absolute must-have for all the office going people. Undershirts also increase the life of your clothes and suits. Since undershirts minimize sweat stains, clothes remain cleaner. So rather than washing your clothes after every single time you wear, you might wash it after 2 or 3 wears. You might want to avoid wearing an undershirt in July, because of the scorching heat. Otherwise, undershirts are go-to options for every month and all types of clothes.
History of Undershirts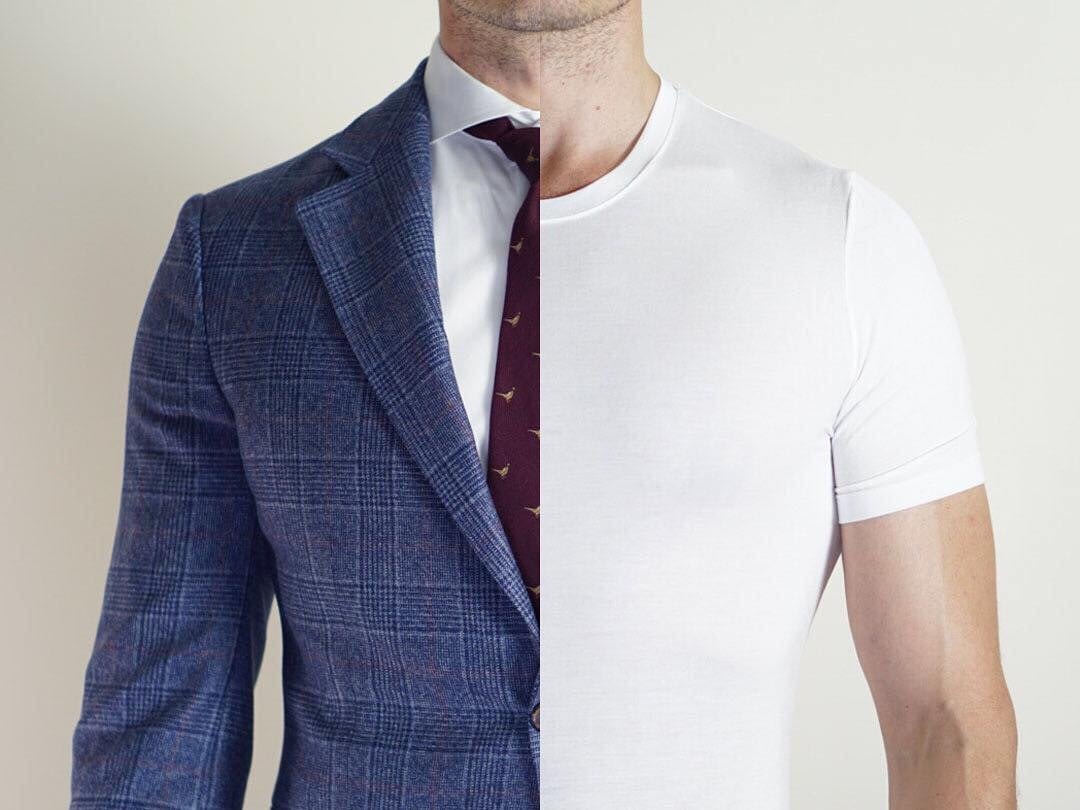 Undershirts were mostly used by people in the army. Ancient Roman soldiers wore undershirts to protect their uniform. Since the uniform was mostly handmade and irreplaceable, they preferred adding an extra layer inside to protect it. Coming towards a much recent example, US Coast Guards and Navy soldier wear an undershirt to protect their uniform from sweat. These sweat-proof undershirts are still an important part of the military uniform.
Types of Undershirts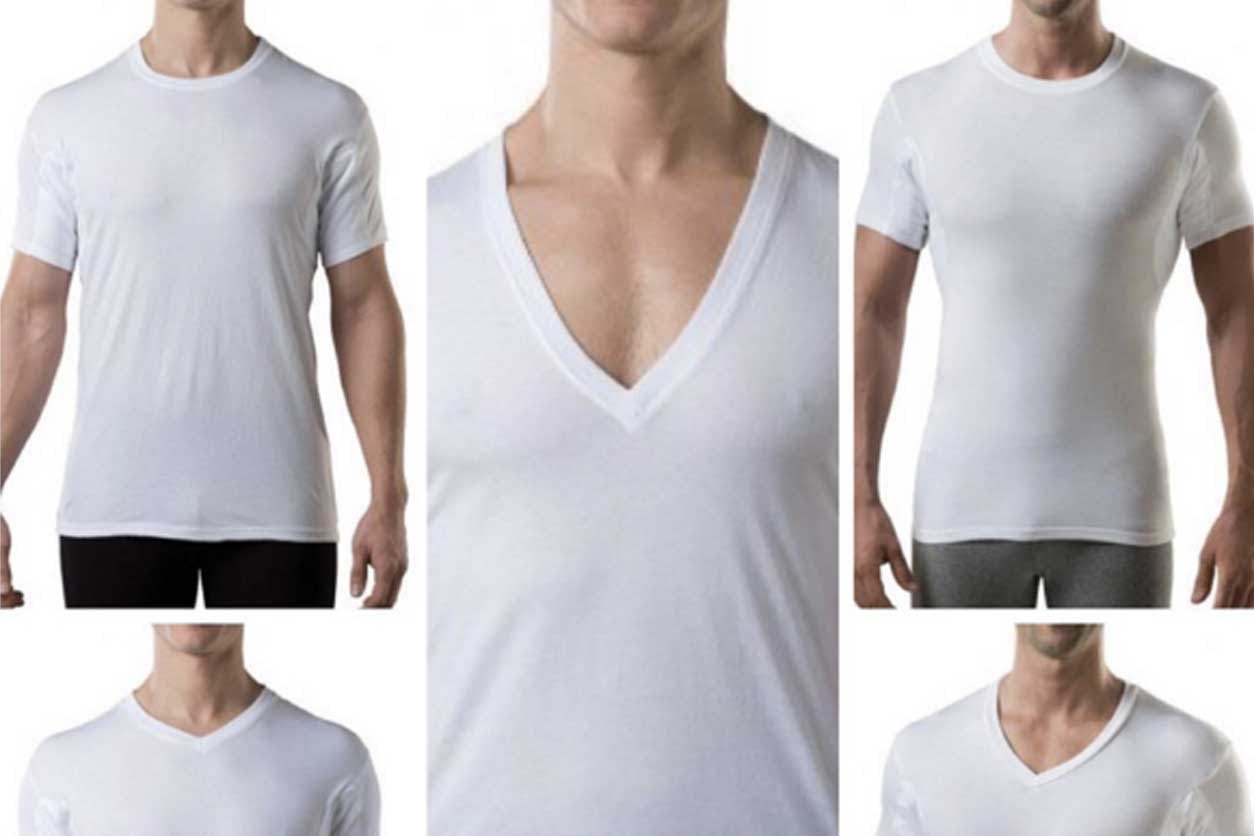 Various types of men's undershirt are available. One might choose the option that best suits their clothing. Here are some of the common types of undershirt:
Tank tops are sleeveless. These undershirts help in partially hiding the chest hair and nipples. These are not at all sweat proof. One must avoid wearing this to the office or any formal meeting.
A V-neck undershirt is the most comfortable option. It helps in hiding your chest hair completely and nipples. Some of the V-necks are sweat-proof. You can certainly keep the top button of your shirt open, as it does not show up.
The most common term for these undershirts is T-shirts. These undershirts are best at times when you plan to wear a tie. The lines of the T-shirt are no visible in a fully buttoned shirt. These shirts hide your chest hair, nipples, and sweat stains completely.
These undershirts are mainly worn during the winter season. It is commonly referred to as a thermal. These undershirts are generally worn to stay warm during the day.
Undershirts come under various colors. Black, white, grey and skin color undershirts are the most common color. But, you must always wear an undershirt that matches your actual skin tone. If you do not get undershirt for your skin tone, go for something that suits the color of your clothes.
If you are looking for an undershirt that is 100% sweat-proof, NG wear is your go-to place. NG wear is the only company in India that sells sweat proof undershirts. These undershirts are highly durable and help you become more confident in yourself. If you liked this article, check out The Purpose of Wearing Undershirts.